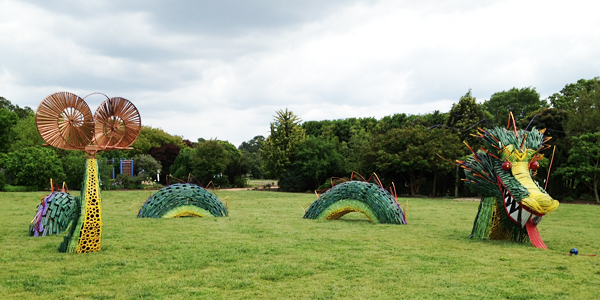 Anne Spafford's work at the JC Raulston Arboretum in Raleigh, NC was featured in the May 23, 2013 issue of the NC State University Bulletin.
Each semester in Will Hooker's small-scale landscape design studio, students build a sculpture made primarily of bamboo. The increasingly ambitious projects give students hands-on experience with construction and help them learn how to turn design ideas into reality. The studio is a required course in the Department of Horticultural Science's Landscape Design Option.

This spring, the JC Raulston Arboretum commissioned Hooker's class, co-taught this semester with Anne Spafford, to build a sculpture to commemorate the opening of the new walk in its Asian Valley during this year's Gala in the Garden.